The capital letters for the 2" Camo font are now complete. I have added a zip file of all 26 capital letters with this message.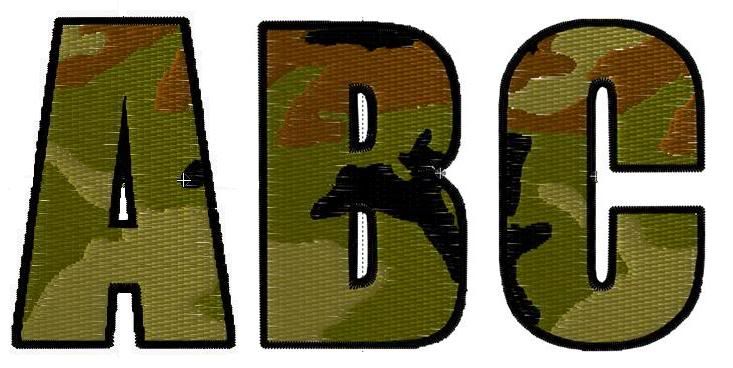 The order of stitching: "army" green, khaki, black, light brown, black (border - looks good in flaming orange also).
Please enjoy these designs as much as I enjoy making them but please do not claim as your own or sell individually or as a set.
Thank You Again,
Gina
I thought that I would add a picture of a project that a fellow board member made using the camo font. Thanks Janetta for sharing.